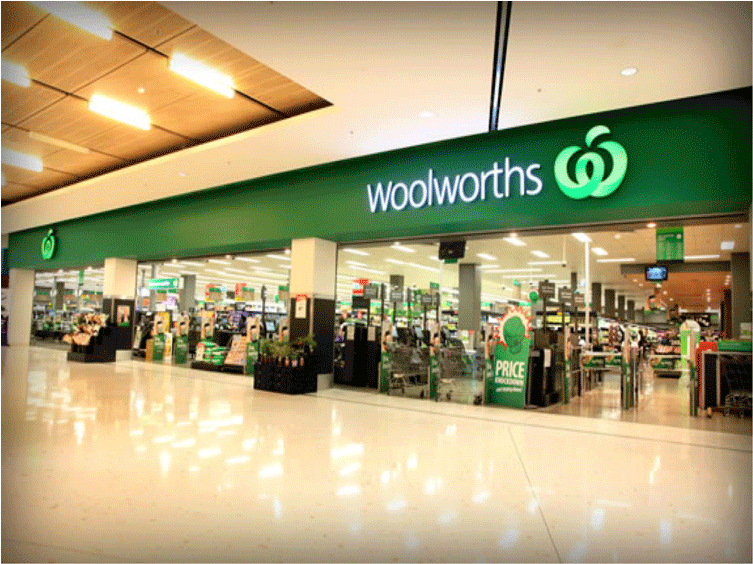 Woolworths is the largest retail business in Australia with revenues of over $60 billion.
When catalyst was appointed, the company had revenue of $20 billion and not very profitable. Catalyst commenced the Company's business improvement program that covered IT, Internal Auditing, Store Operations, Due Diligence on a major JV, special investigations for the CEP and Board, developing capability of Woolworths' staff and managers, project management, management reporting and business process reengineering to mention a few examples.
Today the company operates as one of Australia's most successful companies.
"The quality of work by Business Catalyst team has always been outstanding…"
John Phillips, Former Deputy Chairman, Woolworths
Assignment Overview
• Undertook a wide range of business reviews, process improvement, management support and project management assignments.
• Establishment of shared services for Woolworth's Property Division to achieve cost reduction goals.
Outcomes Achieved
• The Woolworths improvement program gained momentum rapidly leading to significant successful change in the company. Woolworths continued to partner with Business Catalyst for three years and Woolworths' capability was considerably enhanced. Ownership of all improvement projects remained with Woolworths people.
• The Board maintained confidence in the improvement program.
• A 30% cost reduction realised on time and within budget and improved service levels.
Clients Feedback
"You have done excellent work...How well you fit in with Woolworths' management team and Woolies environment."
Naum Onikul, Chief GM Supermarkets, Woolworths
"The quality of the work by The Business Catalyst team has always been outstanding....."
John Phillips, Former Deputy Chairman, Woolworths
"I would like to take this opportunity to acknowledge the exceptional contribution made by Business Catalyst consultants who have been working on our GST project "
David Fletcher, Group Corporate Finance Manager
"Getting tremendous value from new IT Audit in working closely with IT Management...would like to see more of it."
Steve Bradley, Corporate IT Manager, Woolworths
Assignment in Detail
Business Improvement Services – Corporate Property Division
Woolworths has one of the largest property portfolios in Australia, with over 1,300 properties nationally. The Corporate Property Division is responsible for the identification, development and lease management of these properties. Business Catalyst's role involved a review of the operating structure of the Corporate Property Division and a determination of the future strategy, which would fulfill the service requirements of the various business units. The restructure resulted in significant cost savings as well as a significant increase in service levels delivered to the business units.
Key outcomes:
Merger of several business unit divisions into a Shared Services Division
Development of property strategy which aligned to business strategy
Development of operating structure
Undertaking a sourcing strategy to assess elements of the property division suitable for internal sourcing, co-sourcing and outsourcing
Development of change management and communication strategy
Development of procurement strategy, including the establishment of vendor selection and evaluation processes
Project Management
Business Catalyst were involved with the project management on the GST project for the Woolworths Group, both at program office level as well as at business units. The project was one of the largest GST project in the country. The project included managing the Project Office with a budget of over $40 million and over 100 staff reporting into the Project Office. Business Catalyst ensured that GST was implemented into a very complex retail environment on time and in budget.
Our role included:
Setting the Strategic Direction and Project Methodology
Alignment of Corporate, Business and IT objectives
Establishing Q&A and project reporting structures
Leading the communication and change management strategy
Progress review and reporting to Steering Committee and Audit Committee
Ensuring all areas of the project were fully integrated, both Nationally and at State level
Resource planning, budgeting and continuous improvement plans
Due Diligence Review
Business Catalyst were engaged by the Woolworths Board to conduct a due diligence review of CBA / EDS capability in relation to EzyBanking project, that established an alliance between Woolworths and the Commonwealth Bank, in relation to Woolworths offering banking services to its customers.
The due diligence review assessed the technical ability of CBA / EDS to provide EFTPOS acquiring services to Woolworths to replace the existing NAB EFTPOS service. The EFTPOS acquiring infrastructure was to be the foundation for the whole Woolworths EzyBanking services.
Our scope of review included all the technical delivery platforms and applications supporting EFTPOS transaction processing, network linkages back to Woolworths, EDS operations, Year 2000, Disaster recovery and transaction processing performance. We commented on the development project management issues which turned out to be the greatest challenge for CBA / EDS.
The Catalyst team provided Woolworths with huge value in terms of their understanding of the banking transaction environment and their ability to monitor and control the CBA / EDS side of the project.
Woolworths invited Business Catalyst back to complete a follow-up review of failure recovery scenarios.
IT Risk Management Services
Key members of the Business Catalyst team were seconded to Woolworths for management of IT Audit as well as providing assistance on a broad range of value adding assignments, including Project Risk Management, over the past eighteen months.