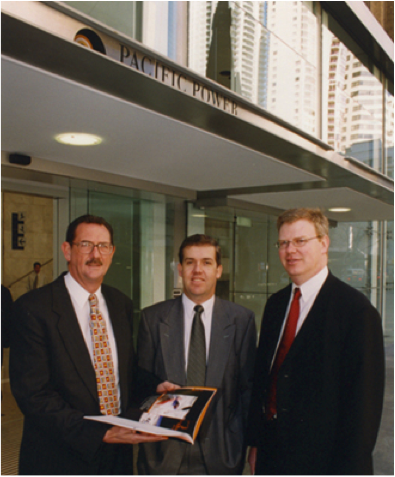 Pacific Power Planning and Budgeting System Implementation
Pacific Power undertook a key strategic project to replace an aging Strategic Business Model and a mainframe based budgeting system with a new technology solution. Business Catalyst was appointed by the CEO to lead this project.
Catalyst helps Pacific Power improve their organisational capability to achieve sustainable business performance.
Through our innovative approach of working with clients as one team, our clients not only realise benefits from specific assignments but they also reap ongoing benefits such as facilitating a culture of continuous business improvement, organisational learning, total risk management and improved commercial focus.
Mr Robert Lang, CEO of Pacific Power International recently stated that the Business Catalyst team's contribution to their successful two year change program cannot be over stated….. "We could not have achieved such excellent results without Business Catalyst".
Assignment Overview
Planning and Budgeting
The scope of the Strategic Model included a P&L, balance sheet, cash flow, sales & fuel and financing, with "what if" capabilities and was fully integrated with the budgeting system. The scope of the planning and budgeting system included, P&L, projects, payroll budgeting and labour costing, depreciation, capital expenditure. The new system was integrated to the Financial System to allow forecasting and budget preparation, together with upload and download of budgets. The budgeting model was used as the basis to replace all management reports.
The work we undertook included:
Working closely with the CEO and senior management team
Conducting workshops with business and Finance managers to identify critical business issues to be addressed
Defining business requirements
Preparing the conceptual design for the new business model and planning and budgeting system
Assisting in the development of the business model and planning and budgeting system, including using rapid prototyping techniques
Enhancing the management accounting framework and procedures to incorporate the new budgeting and planning process and procedures
Improving finance and business processes
Assisting in software package configuration and report development to meet business needs
Conducting testing
Developing user procedures and system documentation • Developing and conducting training
Developing transition and cutover strategy