TransGrid – World's Best Practice Power Transmission Company
"Catalyst helped fast-track our key initiatives by up to 12-18 months. They always met or exceeded expectations, we can trust Catalyst.
If there is a really difficult project or outcome to be achieved we call on the Catalyst team to assist us. Their project methodology and project management skills were key success factors for the delivery of this complex project. I thank you for your exceptional contribution to this critical project."
CFO, TransGrid
Power Generation & Transmission
 Gareth has been a key member of the Catalyst team for over a decade.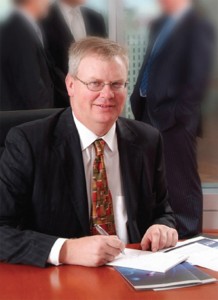 "I have led many large and complex business and IT projects for clients in the power generation and transmission industry in Australia and China such as Origin Energy, Zhejiang Provincial Electrical Power, TransGrid and Pacific Power, as well as other leading corporations such as Qantas, Fairfax Media Group and NRMA.
By working with the client as a team, we have achieved success every time. It says something about the benefit of hands-on experience and our "one team" approach.
We know the pitfalls, what works, what does not, the political minefields and the human nature at play in large change projects. It is not surprising that so many business projects fail." 
Gareth Eade, Power Generation Industry