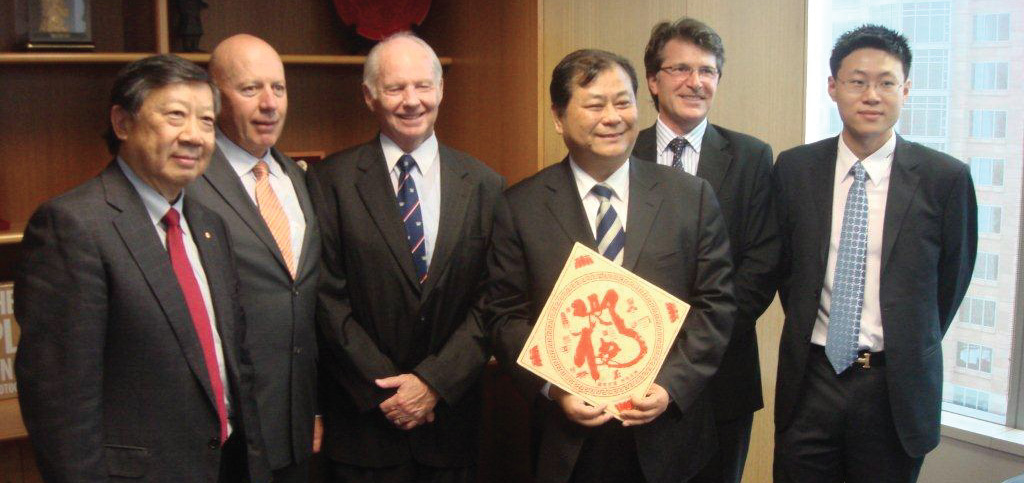 From L: Benjamin Chow (Catalyst); The Hon MP Chris Hartcher (NSW Minister for Resources and Energy); Jim Warren (Catalyst); Mr Liu Guangchi, President Shanghai Power Electric Company; Mark Volpato (Catalyst); and Eddie Qui (Pacific Power Ltd) 
Facilitating Government-to-Government Industry-to-Industry Knowledge and Technology Exchange
Catalyst has assisted in strengthening cooperation between the electricity industries of China and Australia and works to identify project opportunities in electricity generation, transmission and construction.
Catalyst facilitated discussions between Mr Liu Guangchi, President of Shanghai Electric Power and industry and government leaders in Australia. Mr Liu has much knowledge of the Australian industry and welcomed continued technical cooperation on new mineral resources and project investments.
Shanghai Electric Power is a listed company that was formed over a century ago. Shanghai Electric Power has been an integral part of China's energy and equipment manufacturing industry and is entering international markets with focus on low-carbon emissions and projects for developing for new, efficient clean energy.
Mr. Benjamin Ming Tung Chow AO, BE, is Catalyst's expert in China ventures. He is a distinguished Chinese-Australian who has a business background in engineering, property development and leadership in the Chinese and Australian financial sectors.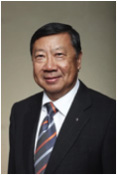 Benjamin Chow
Mr Chow provides high-level strategic and expert advice to government across a broad range of economic development matters and key member of senior trade missions and delegations to China led by the New South Wales Government to promote trade and investment.

Mr Chow is a member of The NSW Multicultural Business Advisory Panel that advises the NSW Deputy Premier, Minister for Trade and Investment and Minister for Citizenship and Communities on measures to strengthen trade and investment between NSW and key priority markets. Mr Chow is Non-Executive Director of two ASX listed companies and Vice-Chair of Pacific Power Limited.

Mr Chow has extensive experience in the land development industry in Australia and South East Asia and previously chaired the Council for Multicultural Australia assisting the Australian Government implement multicultural policies. He has been a former Council Member for The National Museum, Australia and Bond University Limited, Queensland as well as President and Life Member/Councillor of the Australian Chinese Community Association of NSW; Trustee of the Australian Chinese Charity Foundation; President of Sydney University Nerve Research Foundation. In 2001 he was awarded the Centenary Medal and in 2007 made an Officer of the Order of Australia.